Soft granules are recommended for use mainly by the injection method due to their good flow properties. They are also perfect for the production of products by extrusion. They are ideal for the production of durable and aesthetic elements and products with high resistance to external factors. Soft granules available in our offer are also suitable for the production of products intended for contact with food, especially for technical hoses used in the food industry.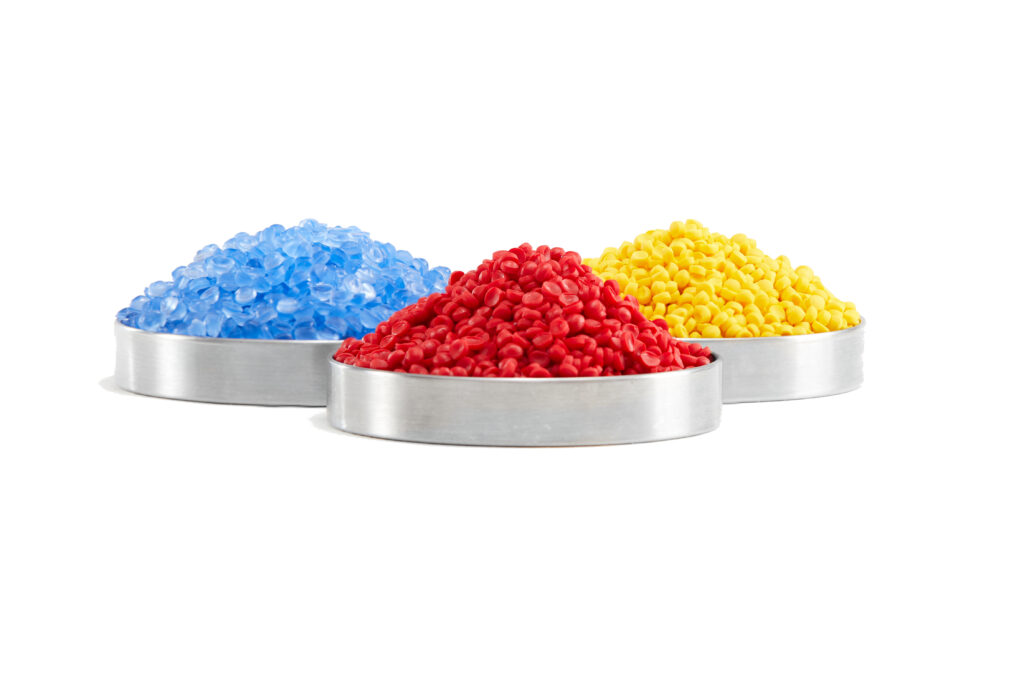 Plasticized granules (soft PVC) intended for production by extrusion, coating, injection and pressing.
Examples of application areas:
flexible cable harness covers
lines, tapes and keders
fender profiles
seals for window profiles.
How we work:
we select a color according to the RAL and Pantone marking system
we will advise you on the selection of granules for specific applications
we adjust the parameters of the granulate to the specific requirements of the customer resulting, for example, from the machine park owned
we carry out deliveries flexibly and on time.
The granulate can be used for the production of food contact products, which was confirmed on the basis of the results of tests carried out by an independent laboratory (test report No. 380385/17 / GDY).
Based on the abovementioned tests, it was found that the results of general migration are lower than the limit value specified in Directive 2002/72 / EC and Regulation EC 10/2011. This means that the components of the plastic do not migrate to food simulants:
hydrated, acidic (to pH 4.5): water, cider, fruit juices, fruit puree, canned fish in water, cream and sour cream, cloudy drinks
containing alcohol: canned vegetables in alcoholic marinade, alcoholic beverages with alcohol content over 20% and all liqueurs based on cream, beer, wine
dairy products: milk, soft cottage cheese, liquid chocolate.
Need help in choosing the right product?