Granules are characterized by very good processing properties, high efficiency and excellent mechanical parameters. We offer granules: low and high-filled, resistant to UV radiation, low and high temperatures and characterized by high impact strength.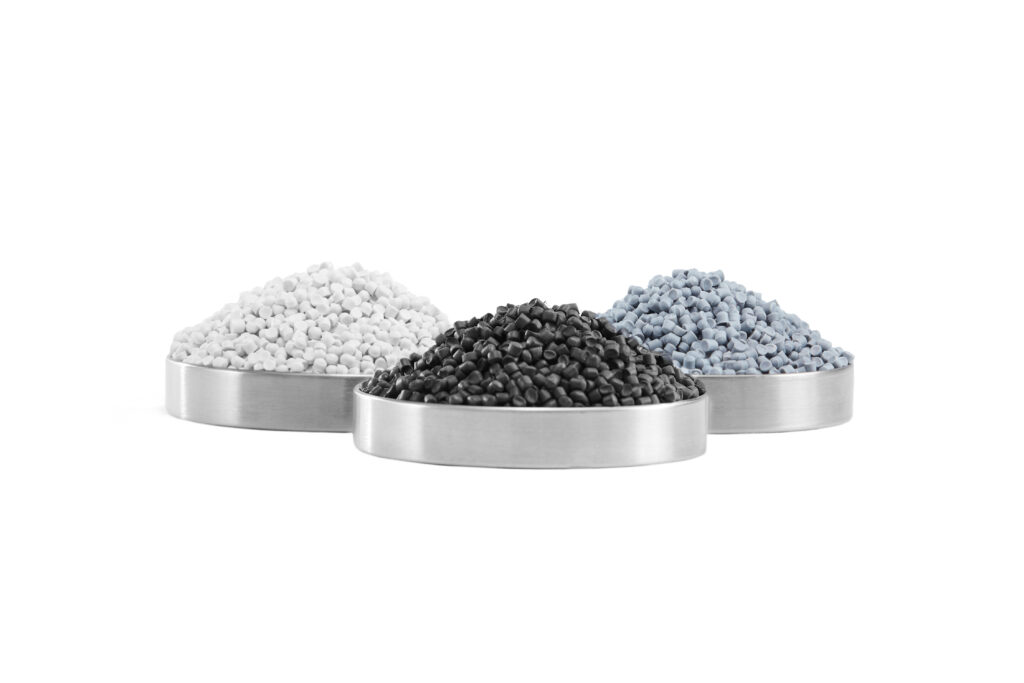 Intended for processing by means of extrusion, injection and pressing.
Application areas:
Construction: window profiles, window moldings, pipes, flush-mounted profiles, ventilation ducts, skirting boards, door joinery moldings, fencing elements
Electrical engineering: smooth and corrugated electrical installation pipes, electrical installation trays
Furniture: finishing strips, profiles, furniture edges
Orcharding: poles, profiles, supports.
How we work:
we select a color according to the RAL and Pantone marking system
we will advise you on the selection of granules for specific applications
we adjust the parameters of the granulate to the specific requirements of the customer resulting, for example, from the machine park owned
we carry out deliveries flexibly and on time.
Need help in choosing the right product?